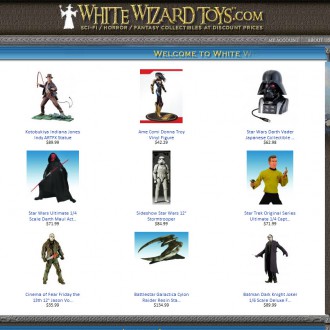 White Wizard Toys LLC™ is a business catering to the burgeoning sci-fi / horror / fantasy toys and collectibles market.
The business differentiates itself from other retailers by offering discount prices, a professionally-developed website supported by quality customer service, and a brick-and-mortar store in a high traffic retail area.
Our 2,500 sq. ft. retail store / warehouse / office in the Chicagoland area opened in November 2006.